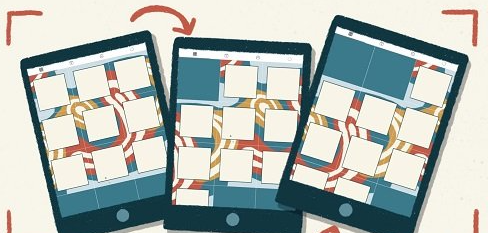 Create a Shifting Background for your Instagram feed (on Procreate)
Genre / Category:
Drawing & Painting
| File Size :1.6 GB
Home Page
https://www.skillshare.com/classes/Create-a-Shifting-Background-for-your-Instagram-feed-on-Procreate/125994089
In this class you will learn how to create a background for your Instagram posts that is designed to
 shift on your feed as you share new content
, always looking seamless.
Have you ever browsed Instagram and seen one of those beautiful accounts, with posts that seem to melt together? It seems pretty simple to create: make your design, cut it into multiple parts, and post them in the right order. But then the problem is, unless you're ready to commit to always sharing three posts at once, your design won't look right two thirds of the time. Parts of it will be pushed to the next line, and the alignment will be off.

With this class you will be able to keep sharing one image at a time, while having a cohesive and original feed, with your posts beautifully linked together by a big background.
I will help you understand how your posts move in relation to one another on your feed, and give you step-by-step tips on how to design your own background with your personal style. We will then create some mockups from your design, that you will afterwards be able to add your content to, and share on Instagram.
If you plan on following along on Procreate, I'd recommend that you know at least the very basics of the software before taking this class. before coming back here. I will also be sharing lots of tips on how I use Procreate.
You can also follow along on Photoshop, or any software that you are used to : my goal is that you understand the basic principles of my technique, so that you can then play with it and adapt it to your taste and needs.